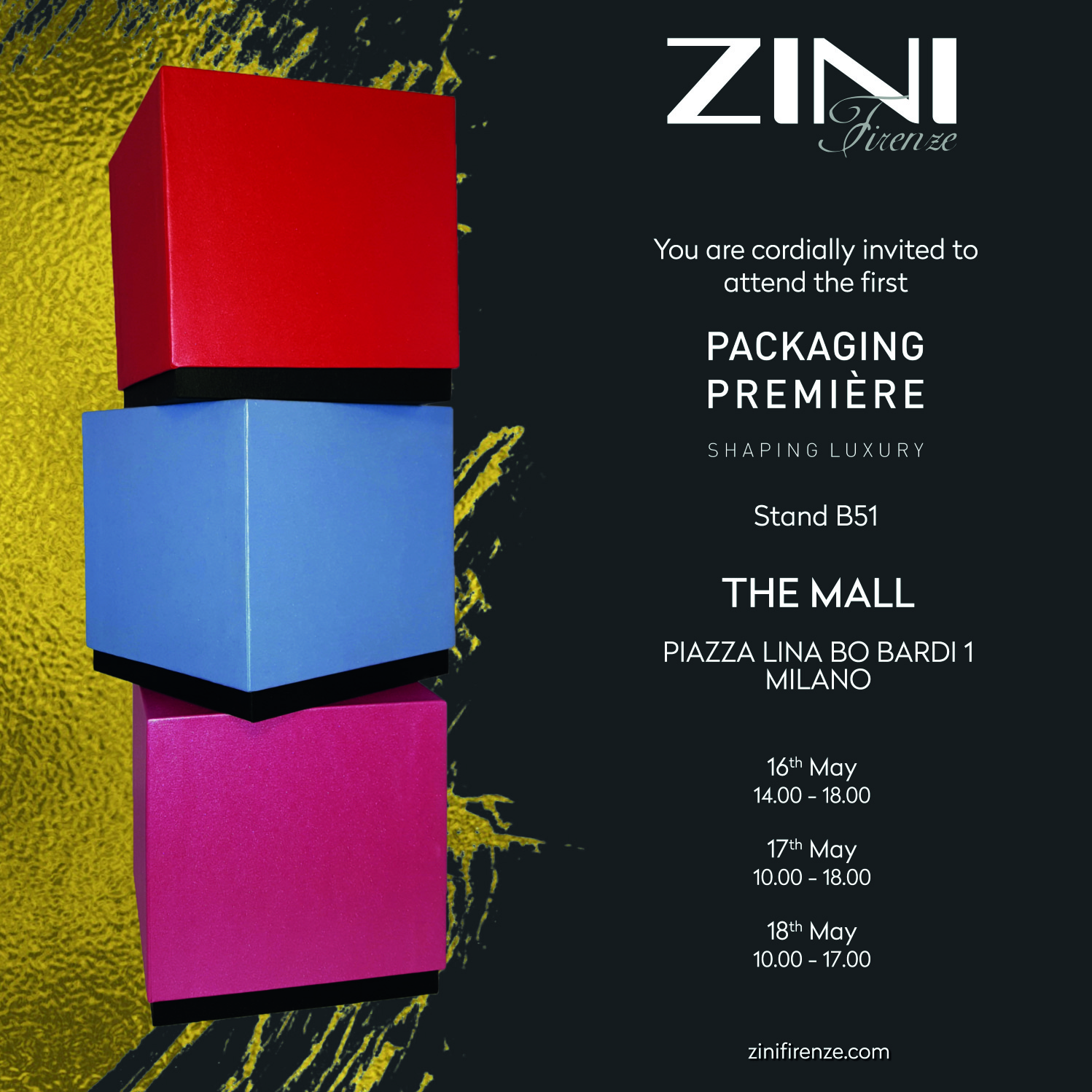 Zini Firenze at Packaging Première
Zini Firenze is excited to be with its own booth at the first international luxury packaging fair that will take place in Milan during the month of May.
"… the selective exhibition dedicated to designers and manufacturers of luxury packaging as well as to major international brands entrusting the safekeeping of their products to containers bearing the tangible, unmistakable mark of luxury all over the world…"
(Packaging Première)
During this occasion we will officially introduce our best products, the result of research and constant innovation, including sharp angled boxes and tester stands wrapped in matching product packaging paper.
We are waiting for you!