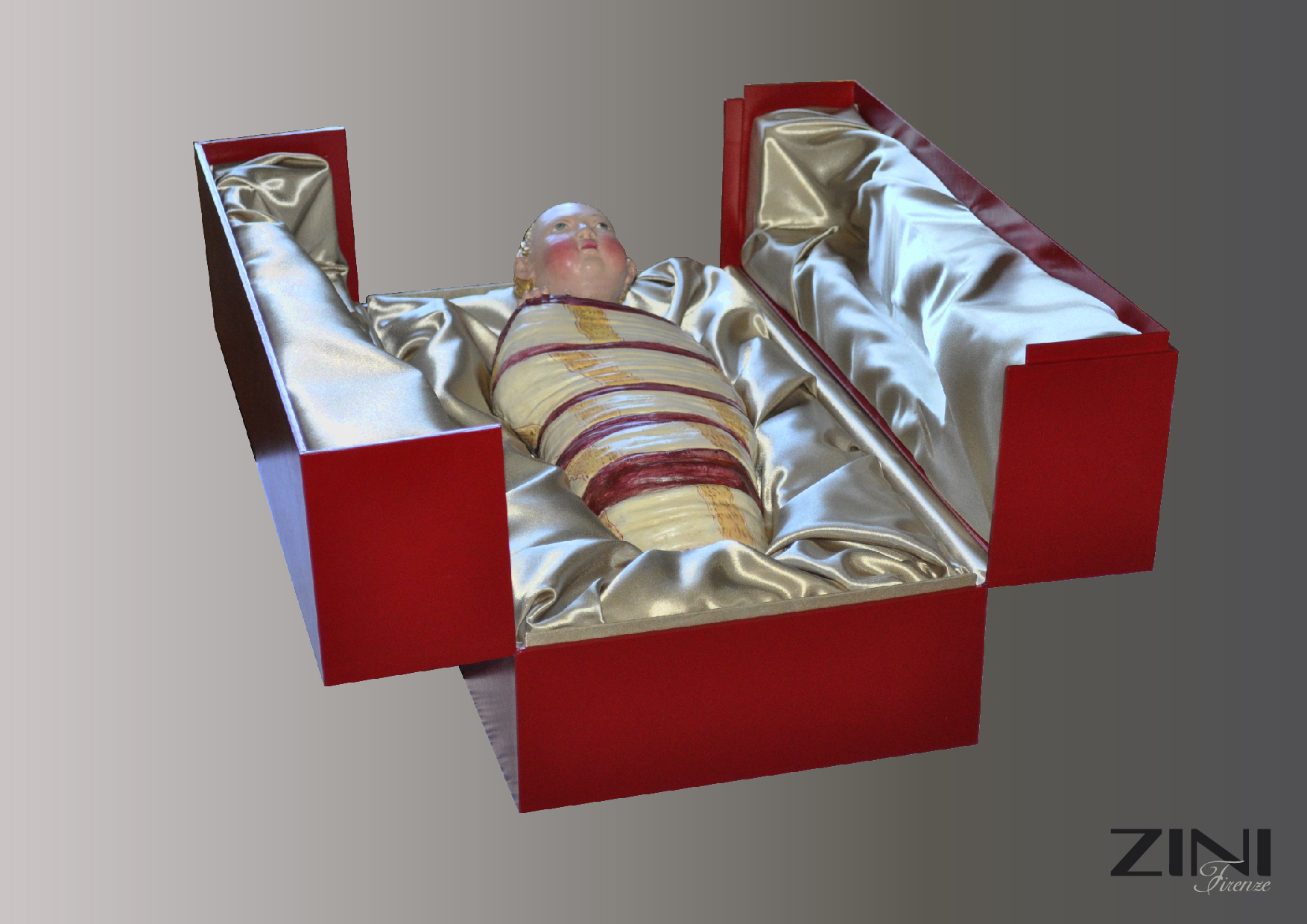 A very special box. A box for history.
It is what we have created to accommodate a small statue, depicting a very prestigious newborn:  a baby Jesus.
This small painted wooden sculpture belonged to a Saint of the 13th Century who ordered to create it, as tradition says, after having a vision of the Virgin who gave her a newly-born swaddled Jesus so that even she could lull him.
In memory of this mystical experience, she then ordered an artisan of the time to create a model of a child resembling the one of the vision.  She ordered that it be created with a certain weight and a certain length but above all with an ergonomic shape that allowed anyone to take him in their arms and to have the feeling of lulling a real baby.
The statue has lasted throughout the centuries with this function, until it was decided to make a copy in order to avoid further wear and tear caused by the embrace of the faithful followers.
It became necessary to fabricate a box for the original's conservation, a box that would preserve the historical and religious value for the future.  And we are honored to have created it.
The box that we imagined, designed and built for this occasion is a containment box with paper processing with high thickness and with a double-opening zipper.
The paper is a red skivertex  vicuana created by the Winter paper mill, and the interior was made with restraining foam cut to size and coated with satin fabric.